A good look at current events proves just how important it is to teach children about other cultures and to celebrate the differences among us. While the idea of raising a child to be compassionate, accepting of others, and inclusive may sound like a daunting responsibility, simple additions to the things around them from an early age can make strides in achieving this goal.
Our pro tip? Start in the playroom. Take a look at the toys and library in your home. Do your child's dolls, books, and toys feature diverse races, characters, and voices? If not, don't panic. We've rounded up some of our favorite toys that celebrate diversity and open the door to conversations about the world outside of your home. And just so you know, there are a few affiliate links sprinkled throughout our list, but of course, we wouldn't recommend things if we didn't think they were winners.
This trio of ragdolls (and accompanying book!) teach young children to love and celebrate differences in one another, regardless of culture, race, religion, or developmental disabilities. The first collection of ragdolls includes a Muslim friend, a Mexican-American friend, and a friend with Down syndrome. We can't wait to see more from the brand!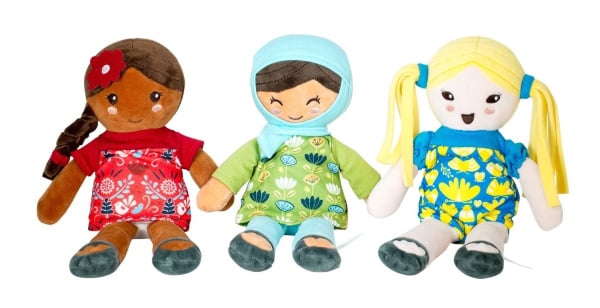 Indestructibles: Let's Be Kind
Indestructibles are built for the way babies "read" (i.e. with their hands and mouths). They are safe to chew on, drool on, and wash. They are rip-proof and waterproof, too. Let's Be Kind introduces the smallest of babies to the concepts of being kind while honoring family diversity.

My Family Builders Diversity Building Blocks with Magnets
Families come in all shapes and sizes... a mom, dad, and children... or two moms, or maybe one dad... and everyone's skin color and features may be different. There's no right or wrong way to have a family when there is love. This building block set allows kids to create a variety of multiracial and one-of-a-kind diverse families for endless hours of play.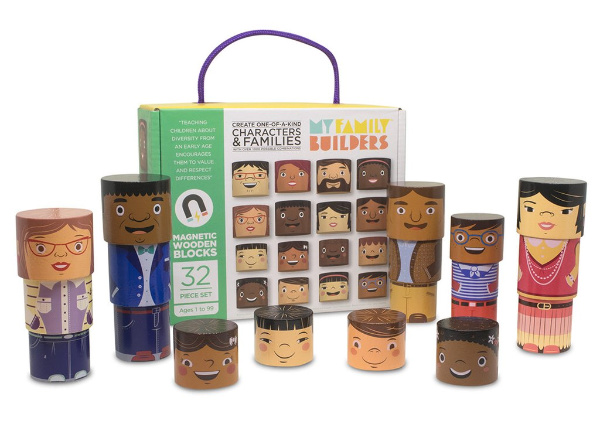 Wee Baby Stella Customized Doll
Create your own soft body doll by selecting the doll's skin tone, hairstyle, and outfit. Our suggestion? Get two... one that looks like your little one, and one that looks like someone else -- such as a neighbor or playgroup friend!
Lakeshore People Colors Crayon Pack
This 24-pack of crayons comes in just about all of the colors people do and are perfect for coloring a self-portrait, picture of a bestie, or even a famous role model. When the masterpiece is complete, tuck the crayons back into their plastic storage case until next time. Let the coloring begin!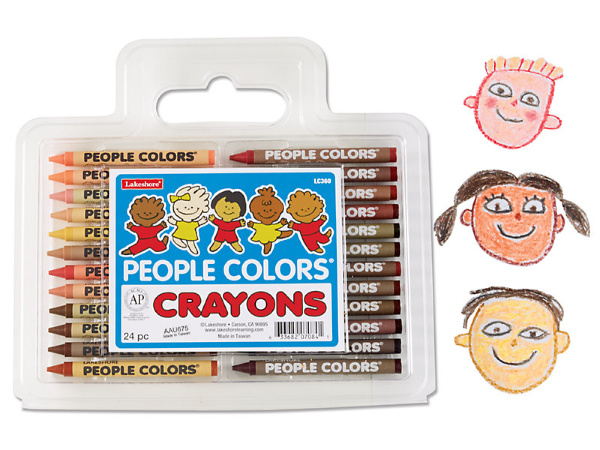 Crayola Ultra-Clean Washable Multicultural Markers
If markers are more of your child's jam, add these to the art desk. The broad line markers come in 10 realistic skin tone hues.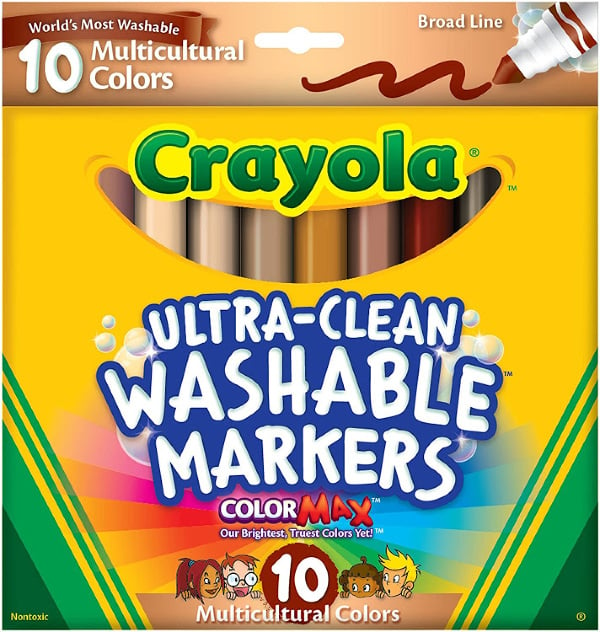 Kaplan Early Learning Children Around the World Wooden Figures
These small hand-friendly wooden figures feature children from around the globe. Included are 17 figures in traditional and non-traditional dress, opening the door for conversations about other cultures and traditions.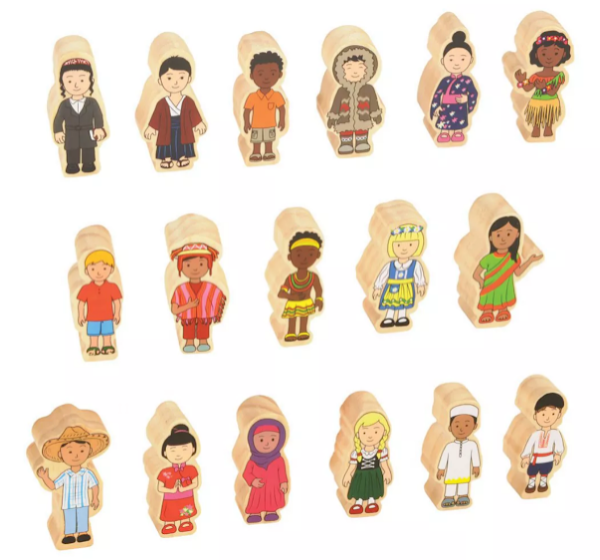 The Barbie dolls from our childhood have come a very long way! Barbie Fashionistas are the brand's most diverse doll line to date. The line of 176 dolls includes a variety of body types, skin tones (36 of them!), hairstyles and textures, and more. True to Barbie, each doll has its own trendy style. Fashion aside, we are smitten with the line that features vitiligo Barbie and dolls reflecting physical disabilities -- including a doll with a wheelchair and prosthetic leg. Yes, yes, yes!

🌸🌸🌸
Have a friend expecting a baby or going through newborn bliss? Let them know about StrollerTraffic, where we support and encourage moms, offer advice, and let you know about products we love!